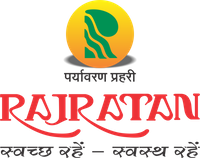 About
Us
Rajratan Group was established with an aim to preserve Nature & Environment and work exclusively on Waste & Water Management for Environment & Sustainable Development. With ISO 9001-2000 Certification, Rajratan Group is the pioneer in developing newer technologies and Eco-Friendly Green Products to minimize all kinds of waste and ensure a cleaner environment around your home, office or society. We provide services for waste and water management in the Municipal, Industrial and Agro sectors. Authorized by Pollution Control Board, we are Providing waste minimization service to Government as well as Private manufacturing unit around Nation. We at "Rajratan Group" serve many Organisations in the Private and Public sector with our Advance Knowledge and Experience in the field of Municipal Solid Waste, Currency Waste, Hazardous Waste and Waste Water Management, to serve the society.
Quality and Environment Policy
We "Rajratan Group", are committed towards Total Customer Satisfaction through implementation of management system for continual improvement, preservation of environment and natural resources. Idea is to provide complete waste management solution and develop Eco-friendly products. We shall endeavour to motivate our employees, suppliers and business associates to work in an integrated management system to serve the Nation.
History
Concept & Tools
Client Portfolio